We present the third system we have recently put together, just like in the previous case based on excellent Quadral Amun MK V floorstanders with ribbon tweeters.


System 3: Quadral Amun MK V, Pioneer SX-950, Denon DCD-F102

In the third case, the owner already had a Pioneer SX-950 receiver (bought earlier with our recommendation) and wanted to replace medium-sized bookshelf speakers Ceeroy 6032 with larger, better-class loudspeakers.
Ceeroy 6032 are good speakers, but more suitable for small and medium-sized rooms.
Since the system is used in a fairly large living room (about 30 m2), the idea to go with larger speakers certainly makes sense. The owner initially wanted to buy our Quadral Tribuns, but we did not have those anymore. Instead, we invited him to listen to Quadral Amun MK V and he liked them.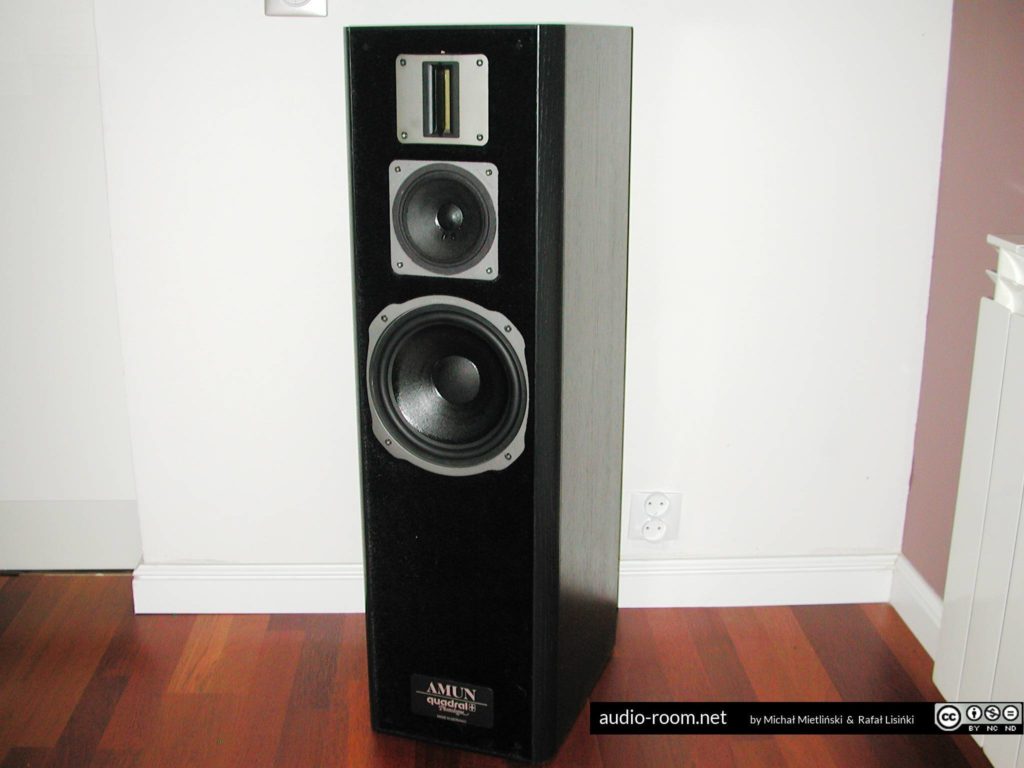 Paired with his Pioneer SX-950 and set up in his room, the Amuns work very well. We also replaced his previous source (a Sony mini system, which served as a CD player) with a small Denon DCD-F102.
Obviously it is not a high-end CDP, but it is inexpensive, quite decent-sounding (certainly better than the mini system it replaced), and, above all, it takes up much less space. In fact it is so small that it can be safely placed on top of the receiver, since it does not block the receiver's vents.
The owner also plans to eventually add a turntable.